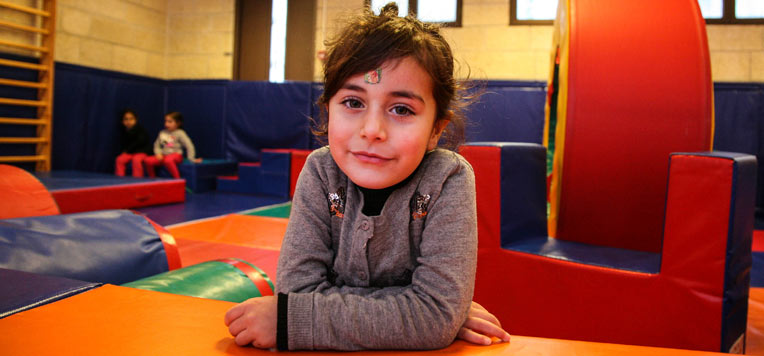 Education & Facilities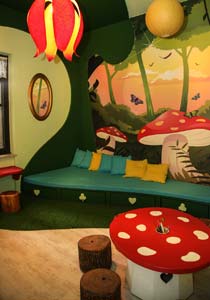 Trilingual teaching
Depending on their age, our 140 children are grouped in four different classes, each of which is trained by two kindergarten teachers. There, the small ones learn to be literate in Arabic. Moreover, they start with some basics of English by singing songs or telling short stories. They also get in contact with German, which is the official language of the St. Charles Hospice. Due to this trilingual education, they are prepared to continue their education on the German school abroad
Schmidt's Girls College (SGC)
which is located at the Damascus Gate in Eastern Jerusalem.
A place for fairy tales
It is our true belief that education in all its different nuances has not to be enforced but to inspire the young to thrive for more. For this purpose, we created our room of fairy tales. It animates our children's phantasy and acts as recreational space as well.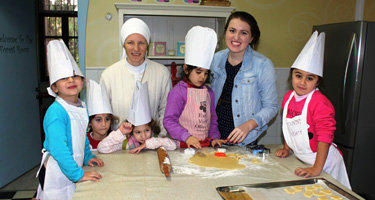 Cooking classes & sports
In a kitchen especially adapted for children, we are able to cook and bake with our young kindergartners. Beyond that we generally focus on experiential education that connects the mind with manual work. Therefore, our kindergarten is additionally equipped with an outdoor playground and spaces for activities and gymnastics, by which we can offer a lot of areas for the children to enjoy themselves during brakes.
St. Charles Kindergarten - Lloyd George Street 12, 91080 Jerusalem, Israel - Tel. 00972 2 5637737 - kindergarten@german-hospice.de