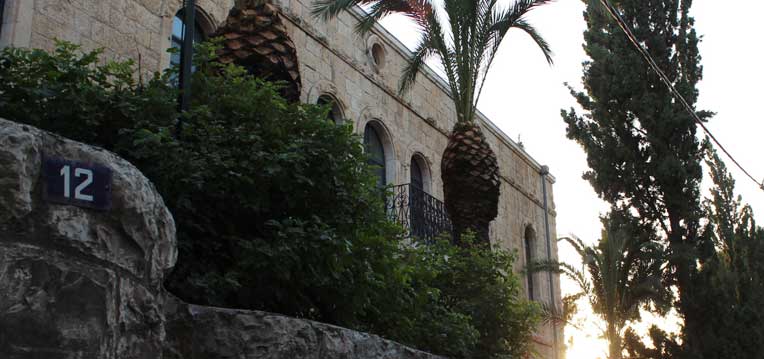 How to find us
Despite the quiet surroundings close to the international-accepted border between the Jewish West and Arab East Jerusalem, our house is placed not far from the historic Old City. Even Bethlehem is within reach due to the good infrastructure close by. If you come with your own car or coach, we will offer a non-public and walled on-site parking lot where it can be parked safely during your stay in the Holy Land.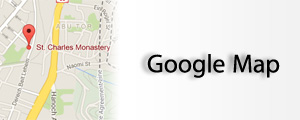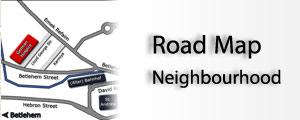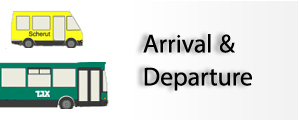 Afoot to the Old City and the Jewish new city centre
Just about 20 minutes are necessary to reach the old and new centre by foot. On your way you will first cross the new promenade which is built upon the old railway line. Passing by the Montefiore Windmill in Yemin Moshe or the Scottish St. Andrew monastery you will be lead directly to the Jaffa Gate. The new city centre will be reached by taking the King David Street and cross the YMCA Tower in north-westerly direction. After about 30 minutes you will see the first government buildings, bars and restaurants as well as the Great Synagogue.
City of Jesus' birth
Choosing car, coach or public bus, you will come to Bethlehem quite fast. Using local transport, you will just pay around 2 € / 10 NIS to get into the city of Jesus' birth. Luckily, the Arab bus stops are not far away from our monastery.
German Hospice St. Charles Jerusalem - Lloyd George Street 12, 91080 Jerusalem, Israel - Tel. 00972 2 5637737 - info@german-hospice.de