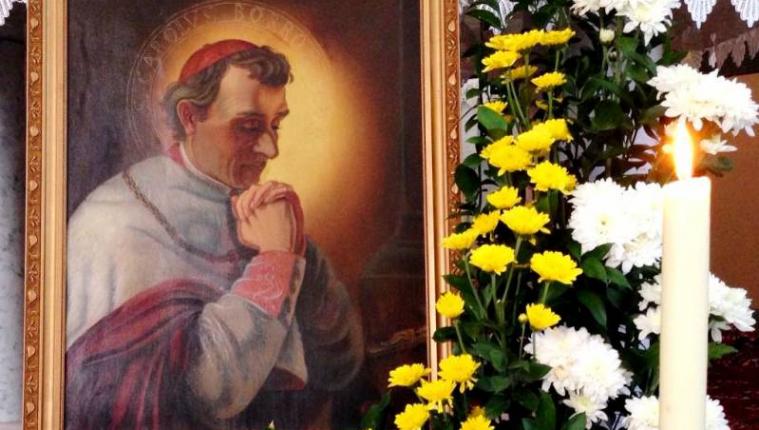 Feast of St. Charles Borromeo 2017
- 2017/11/04 -
One week full of celebrations: from All Saints' Day (1. November) until St. Charles Borromeo (4. November), the patron saint of our congregation. The community of St. Charles celebrated the liturgical celebrations together with the guests and volonteers of the house, it was one of the highlights of the year, especially the spiritual guidance of Monsignore Prof. Dr. Konrad Schmidt from the Archdiocese of Paderborn, who was guest in our house during these days.
Who was St. Charles Borromeo?
Yo can find more information about our patron saint
here
.
German Hospice St. Charles Jerusalem - Lloyd George Street 12, 91080 Jerusalem, Israel - Tel. 00972 2 5637737 - info@german-hospice.de