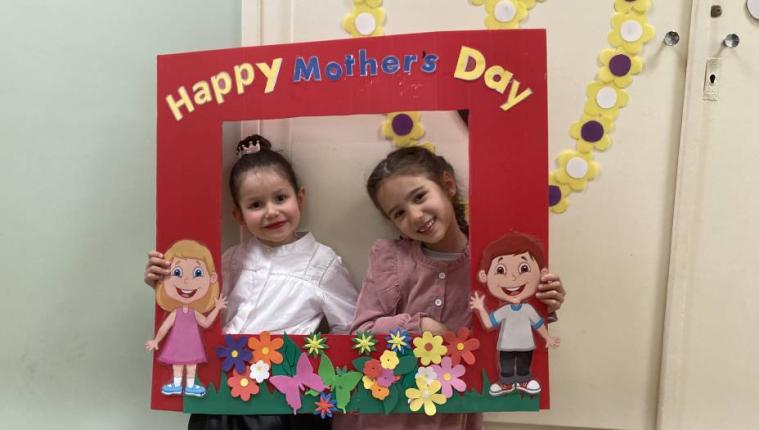 Mother's Day in kindergarten
- 2022/03/21 -
This doesn't happen every day in kindergarten: On the Friday before Palestinian Mother's Day (March 21), after a long break due to the pandemic - which meant that parents were not allowed to enter kindergarten - moms were finally allowed to play, laugh and romp together with their children at our school again.
Divided into two groups per class, this succeeded wonderfully and the little ones were visibly happy to present their handicrafts, songs and poems, which they had been preparing for weeks, to their mothers full of fervor.
It was an all-around successful day for everyone and we are delighted that in the meantime a large part of the social community and the meeting in the kindergarten is possible again.
This video shows what we did together
. Enjoy!
To all mothers we wish on this occasion
a lot of love to dry tears,
a lot of sunshine even in cloudy weather,
much joy in their hearts,
and God's blessing for their work!
German Hospice St. Charles Jerusalem - Lloyd George Street 12, 91080 Jerusalem, Israel - Tel. 00972 2 5637737 - info@german-hospice.de