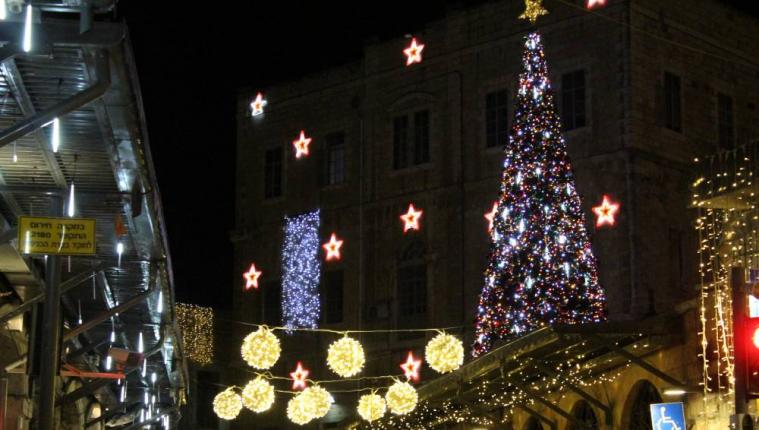 Lights at Christmas time
- 2020/01/04 -
The famous star of Bethlehem has to face an amazing competition in these days, not only in Bethlehem but also in Jerusalem. In addition to shiny Christmas trees in the Christian districts of the capital, also many windows of our Jewish neighbours and in the Jewish quarter of the Old City are lit during the days of Christmas. While Christians celebrate the birth of Jesus in these December days of 2019, Jews celebrate Chanukkah in the Jewish year 5780. For nine days, every evening a new light is lit on their nine-armed candlestick. This happens in memory of the inauguration of the second Jewish Temple. At that time there were was not enough consecrated oil to light the candles, the supplies were sufficient for only one day. Miraculously, however, the light was shining for eight days until the newly consecrated oil was made. This is the mystery of the Jewish Chanukka Feast.

So, the two celebrations of Christians and Jews announce the hope and light that God´s intervention brought into our world.
Let YOU and ME also become a small light of hope for this world!

German Hospice St. Charles Jerusalem - Lloyd George Street 12, 91080 Jerusalem, Israel - Tel. 00972 2 5637737 - info@german-hospice.de