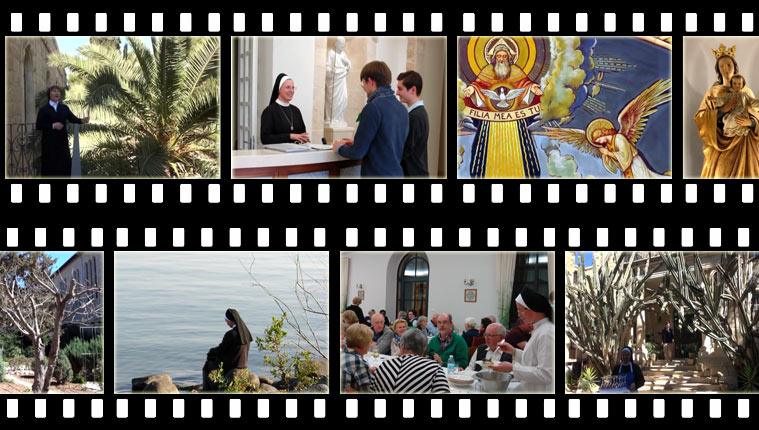 Some insights about our convent´s and guest´s life in St. Charles
Introduction video about St. Charles
- 2017/08/06 -


Dear esteemed guests, pilgrims and friends!

If your last visit was already some time ago or you have not been to our house in Jerusalem, this short introduction video (2:30 min) can convey some first impressions of our everyday life in St. Charles.

The clip was shot and produced by friends of the Borromean Sisters, Sr. Maria and Sr. Irina Patrasc from Romania (music, text and singing: Sr. Maria Patrasc). Many thanks for their commitment!

It seems almost as if St. Augustine described the special spirit and atmosphere of St. Charles (Confessions IV, 8, 13):

The charms of talking and laughing together
and kindly giving way to each other's wishes,
reading elegantly written books together,
sharing jokes and delighting to honour one another,
disagreeing occasionally but without rancour, as a person might disagree with themselves,
and lending piquancy by that rare disagreement to our much more frequent accord.
We would teach and learn from each other,
sadly missing any who were absent and blithely welcoming them when they returned.

Such signs of friendship
sprang from the hearts of friends who loved and knew their love returned,
signs to be read in smiles, words, glances and a thousand gracious gestures.
So were sparks kindled and our minds were fused inseparably,
out of many becoming one.
German Hospice St. Charles Jerusalem - Lloyd George Street 12, 91080 Jerusalem, Israel - Tel. 00972 2 5637737 - info@german-hospice.de